Intelligent digitization for progressive companies
More than just software – Groupe T2i is your partner for the digital age
Do traditional paper processes, such as printing, filling out and scanning documents, still have a place at your company? Then it's time to switch to Groupe T2i's comprehensive software solutions for modern business management. You'll optimize your business and create more room for growth. For four decades, the digitization specialist Groupe T2i has been setting the standard in transforming business processes, including document, meeting and HR management.

Want to know exactly how Groupe T2i can reshape your business? You'll find detailed information on this page, or you can arrange a consultation directly with our experts on digitization.
The advantages of Groupe T2i solutions for you
Secure
Groupe T2i gives top priority to data protection. All of its data is stored and processed exclusively at two IT centers in Switzerland.
Integrated
Groupe T2i cooperates with various partners to provide you with holistic, certified and software-based corporate solutions.
Tried and tested
With 40 years of experience and 150 specialists, Groupe T2i is a proven player in the corporate environment and understands the challenges of digitizing business processes.
Versatile
By combining software expertise and business know-how, Groupe T2i provides tailored software solutions and services, particularly for HR management and administration.
« The time spent processing expense reports fell by 70 percent, and some costs were eliminated. Accounting records are archived digitally and no longer have to be stored. »
Pierre-Yves Cordey, Accounting & Claims Manager, Manpower Switzerland, on HR Café
« It's really helpful to be able to access a file easily and check on the circumstances under which a decision was made. »
Georges-Henri Débois, Municipal Councillor, municipality of Saint-Martin, on "Meeting"
« Thanks to electronic document management, I don't waste any time searching through my accounting files. By clicking on the document number in our accounting system, the document is displayed immediately, and I can then print it out or forward it electronically. »
Saskia Lätt, Deputy Treasurer of the municipality of Puidoux, on Youdoc
Solutions for future-oriented companies
Strengthen your business with Groupe T2i's innovative approaches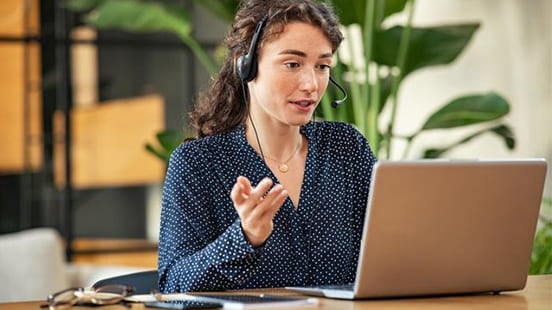 Time-saving and highly productive: how "Meeting" transforms your business meetings
The Swiss business software for effective meeting management
Have you experienced it, too? Meetings taking more time than necessary due to poor organization? Meeting changes all that. Groupe T2i's innovative software helps your company to plan, hold and follow up on meetings efficiently, accelerating and optimizing decision-making processes.

Why is Meeting the right option for modern companies? It offers useful features such as a clear overview of previous decisions, a high-performance search function, advanced document management with collaboration tools, PDF conversion and much more. Optimize your decision-making – whether in the office or while working from home.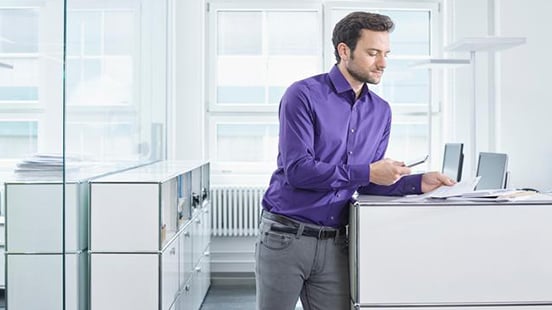 Effiziente Dokumentensuche – immer und überall mit einem Klick
Die Schweizer Unternehmenslösung für elektronisches Dokumentenmanagement
Kennen auch Sie das Gefühl, ständig nach elektronischen Dokumenten in verschiedenen Ordnern, auf Servern oder in E-Mail-Postfächern suchen zu müssen? Das raubt Zeit, die besser für produktive Aufgaben genutzt werden kann. Mit dem Dokumentenmanagement-System Youdoc der Digitalisierungsspezialistin T2i haben Sie nun die Lösung: Sie können Dokumente jederzeit und überall blitzschnell aufrufen - seien es Geschäftsbriefe, betriebsinterne Unterlagen, Rechnungen oder sonstige Dokumente. Youdoc automatisiert zahlreiche Aufgaben, darunter das Lesen, Katalogisieren und Speichern von Dokumenten und bietet einen schnellen, sicheren Zugriff auf alle Ihre Daten.

Alle Mitarbeitenden werden die benutzerfreundliche Oberfläche von Youdoc schnell zu schätzen wissen und viel Zeit bei der Dokumentensuche einsparen. Darüber hinaus ermöglicht die Lösung den ortsunabhängigen Zugriff auf alle Unterlagen. Mit Youdoc fördern Sie so als Unternehmen die fortschrittliche und sichere Digitalisierung Ihrer Geschäftsprozesse.
Efficient document search function – anywhere and anytime, with just a click
The Swiss corporate solution for electronic document management
Are you familiar with constantly having to search for electronic documents in different folders, on servers or in e-mail inboxes? This wastes time that can be better spent on productive tasks. The Youdoc document management system from digitization specialist T2i provides the ideal solution: you can now access documents in an instant, anytime and anywhere – whether it's business correspondence, internal company documents, invoices or other documents. Youdoc automates many tasks, including reading, cataloguing and storing documents, and provides rapid, secure access to all your data.

All employees will quickly come to appreciate Youdoc's user-friendly interface and will save a lot of time when searching for documents. The solution also enables location-independent access to all documents. Youdoc will enable your company to promote progressive and secure digitization of its business processes.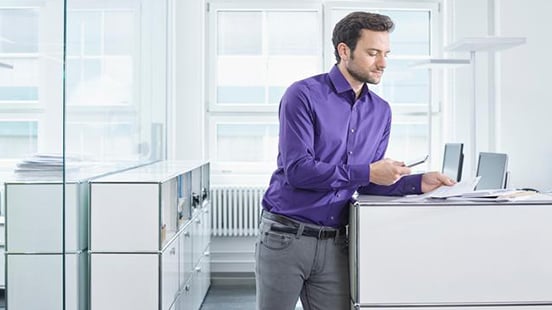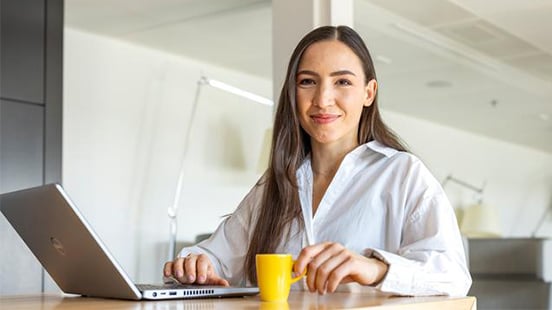 Revolutionize HR processes – with HR Café
Efficient HR management and salary processing from Switzerland
What if all HR processes were seamlessly and digitally integrated into a central system? From salary processing and travel expense accounting to communication between teams, management and HR staff? Take your HR department to the next level – with comprehensive functions bundled in a secure HR portal and remote access included.

Your HR specialists will appreciate the rapid induction, user-friendly design and efficiency improvement. HR Café from digitization specialist T2i provides all the tools, documents and data required. All personal data is processed in accordance with the requirements of the Federal Act on Data Protection (FADP) and the General Data Protection Regulation (GDPR).

Don't want to restructure your entire HR unit with HR Café all in one go? No problem: the solution's modular design means it can always be adapted to your current requirements.
Are you interested in Groupe T2i?
We'd be happy to send you more information about the options,
applications and customer experiences via e-mail.
Digital Business contact
We would be happy to help you.
Write to us

Send us your query

Newsletter

Stay up to date

Swiss Post on LinkedIn

Visit us on LinkedIn

Our address

Post CH Communication Ltd
Digital Business
Wankdorfallee 4
3030 Berne
Switzerland